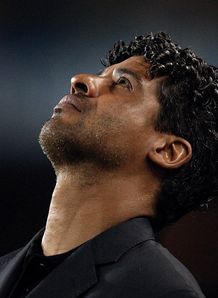 So, what we know is that Guus Hiddink has been approached to manage at Chelsea until the end of the season, but what we don't know is what happens after that.
Personally I still fancy Rijkaard for it. Ok, so I don't particularly like him but then I didn't like Mourinho when he was at Porto either but it didn't take me too long to change my mind there! Rijkaard knows what it's all about though, he's already done it at Barca – and he's young enough and arrogant enough I reckon. The only trouble is, he's linked to the vacant post at AC Milan – which isn't vacant yet, but could be if Ancelotti comes our way in the summer instead.
Ancelotti might have turned us down before, and he certainly wouldn't walk away from Milan mid-season, but with Hiddink in place until the end of the season, the suggestion seems to be that the Milan boss wouldn't be averse to reconsidering the Chelsea hotseat in a few months. I just don't know about him though. Of course, the pedigree's there – two Champions League's and the Scudetto, but he just doesn't fit for me. Another detached manager, no doubt more attracted by the salary than the job prospects.
And then there's Roberto Mancini – another one who 'hasn't been approached', although who's agent has gone to great lengths to point out how delighted he'd be if he was. Now here's a manager I really don't want at Chelsea. As I've already mentioned before, if he lost the Inter dressing-room then he hasn't got a hope in hell of even finding ours to start with.  
No, for me, Rijkaard edges it, because not only is he one of the very rare breed to have won the Champions League both as a player and a manager – and managed to do both playing football that really was worth watching – what really swings it is that he inherited a team of underachievers at Barca and coped with the stick, which was duly taken back once he'd cleared out the deadwood and totally transformed them into back-to-back La Liga champions, chucking in a Champions League along the way.
For me, that's exactly the sort of resilience and determination the next Chelsea manager needs to have because he'll certainly have a job on his hands.